Adam, Käthe (Kathy) nee Hobusch.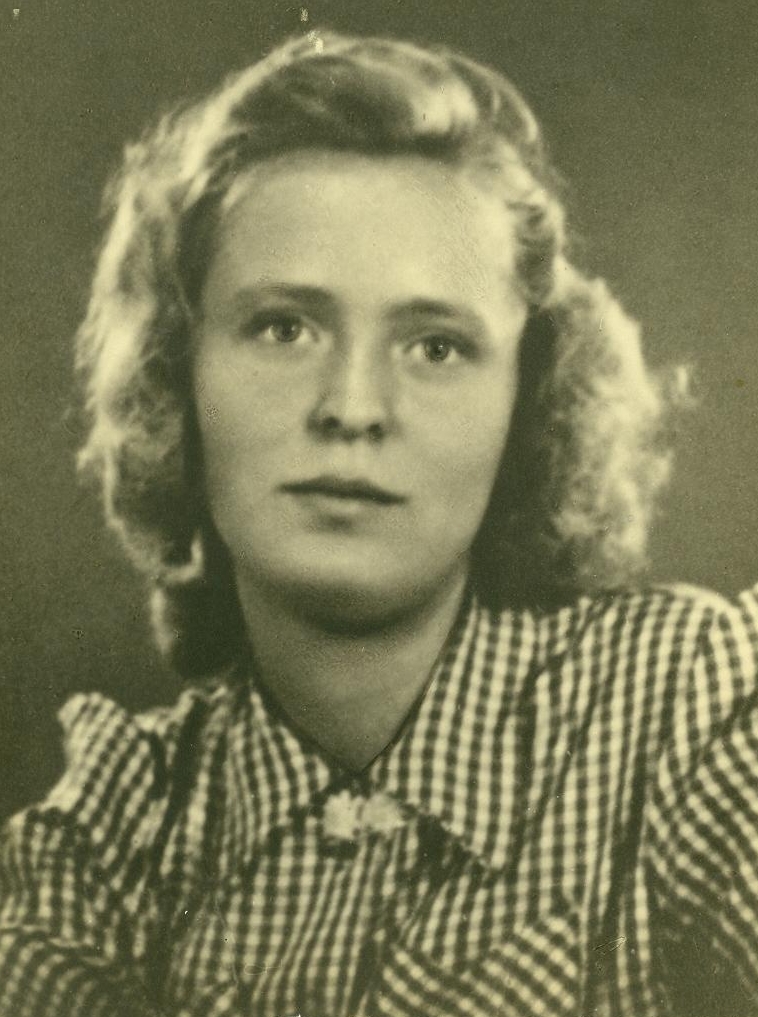 January 18, 1925 - March 4, 2007
With sadness, but hope, we announce the "Promotion to Glory" of Käthe (Kathy) Adam. Predeceased by her husband Hermann, she is now in the presence of her Lord and Saviour Jesus Christ and reunited with the many Christian friends and family who have departed before her. Kathy is survived by her children, Helmut, Angelica, Ingrid, Werner, Rolf and Dieter and her 15 grandchildren: Rennae, Jennifer, Aaron, Dawn, Andrew, Monica, Martin, Michelle, Lisa, Sonya, Karlyn, Lindsay, Alison, Amy, and Lisa, as well as her 18 great-grandchildren: Marissa, Megan, Joshua, Connor, Jarod, Riley, Carson, Payton, Isaiah ,Harrison, Benjamin, James, Emma, Dylan, Pria, Serena, Nicholas and Alex. With faith and hope we all say "auf wiedersehen" (till we meet again[in Glory]).
Kathy (or Käthe in German) was born on Jan 18, 1925 in Berlin to Otto and Klara Hobusch. She was their only child and loved very much. She worked for a time as a filing clerk with the German Government's Agriculture Department.
After the war, she met Hermann in Flensburg, Germany, got married and they quickly had four children before emigrating to Canada in 1953. She put a great deal of time and energy into raising her six children, two of which were born in Canada. She had a passion for the poor and the underdog. She was feisty and tough to deal with at times due to her dogged determination to right any apparent wrongs. Due to severe arthritis she was unable to take care of herself for the last few years and was helped by the staff at the Menno Hospital. She loved "escaping" from there in her motorized wheelchair to shop and chat with friends at the Seven Oaks mall. In spite of her disability, she did not let that get her down. She had a great sense of humour and was always upbeat. She still assumed she could run the hospital.
For a tribute with pictures and music see .
On Friday, March 9th, viewing will take place at 9:30 am to 10:15 am at the Chapel. Please follow the hearse from the Chapel to grave site. A grave site service will take place at grave 2, Lot 811, Fern II at Ocean View Burial Park at 10:30 am. The address is 4600 Imperial St, Burnaby. See map1
Following this, a memorial service will be held at the Menno Hospital Chapel on Friday, March 9th at 1 PM at 32945 Marshall Road, Abbotsford. For directions see map2
In lieu of flowers, donations can be made to Focus on the Family Canada at PO Box 9800, Stn Terminal, Vancouver, BC, V6B 4G3. Please remember to mention that this donation is in memory of Kathe Adam.