I don't remember the specific events around the beginning of my friendship with Lisa, but I do remember that it was the nonsensical poetry we wrote and performed that secured our friendship in my mind. In moments of absurd hilarity (that made sense only to us) we would compose the terrifically over-dramatized poems about simple things: like swallows flying to a tree. Flapping our arms like wings as we recited the three line poems, becoming the swallows ridden with teenage angst, flapping and flapping with straight faces because these poems were serious business.
And at the poem's end, we would quietly, solemnly, raise our hands above our heads and suddenly take a very serious bow, stooping all the way down so that the back of our hands would touch the ground.
I remember how happy I felt to have found a friend that got such a kick out of making no sense with me, and her willingness to perform this to unsuspecting and subjected audiences.
It was the same with our whistling duets that would carry on until one of us laughed. Or the shameless dance routines we arranged to Abba. Lisa shared with me her silliness, her intelligence, her energy and her enthusiasm in a time when we were fast approaching The Age of the Grownup. In between the homework and the pressure to plan for our future (as we were called to do nearing high school graduation) we found relief in the silliness we created for ourselves.
As we grew older — sometimes together, sometimes apart — so did our friendship. And if I could say one thing to Lisa right now it would be a thank you to the years of unconditional love; where we could pick up where we left off, even if it had been a year between seeing each other; where our heartbreaks and the heartbreaks we caused were not shameful but accepted as growing pains in our conversations with each other.
It is this kind of love that motivates and inspires me; that understands that we all struggle within ourselves and that this is okay.
This past week, so many memories of my time with Lisa has returned to me like gifts: the basketball games, the baking, the tears and the long and sometimes difficult talks.
Lisa accepted me as I was – imperfections and all – and gave me her friendship as I gave her mine and I know that others here have been blessed with Lisa's friendship as well.
Lisa: we love you, we'll hold you in our hearts, and we'll miss you greatly.
Rebecca and Lisa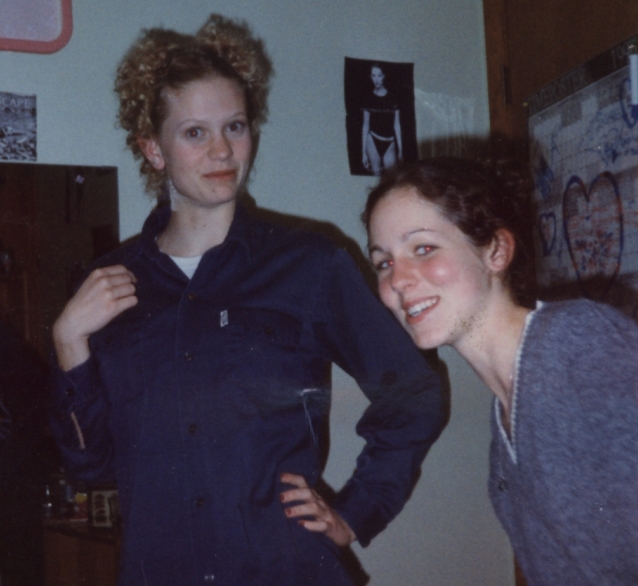 Those wishing to make a memorial donation can do so to:
Mercy Ministries of Canada
6788 152 Street
Surrey BC V3S 3L4


For donations by phone Mercy Ministries of Canada please call 604.596.2422 and let the person know it is in memory of Lisa Adam.